Restaurant Week

3 course Chef's dinner

€28.50
During the National Restaurant Week, top restaurants offer a fantastic and also a very affordable surprise menu. An offer you don't want to miss!

Based on reviews restaurant Paardenburg has been selected as one of the top participating restaurants.

Would you like to enjoy the 3 course Chef's dinner at restaurant Paardenburg for only €28.50?
Book your table now!
Please note. Seats are limited. Online reservations are mandatory.

Are there any dietary requirements? Please mention this on the reservation form so the restaurant can take this into account.
Reserve a table
Reserve a table
What 14 people say about Paardenburg
Write a review
---
"Sfeervolle plek"
Geboft dat we nog buiten aan het water konden eten, sfeervolle tafels. Vriendelijk personeel en verrassende gerechten.
Heleen
at 20 September 2020
Verified
---
Heerlijk avond gehad
Antoon Van Niele
at 20 September 2020
Verified
---
Lekker eten in een sfeervol restaurant!
Danielle Venneman
at 19 September 2020
Verified
---
"Tegenvaller"
Het aangeboden menu voor de restaurantweek is zéér beperkt. Voor en nagerecht waren redelijk maar het hoofdgerecht vonden wij niet erg smakelijk. De keuze tussen vis en Vega viel erg tegen. Vorige keren overigens wel heerlijk gegeten via restaurantweek.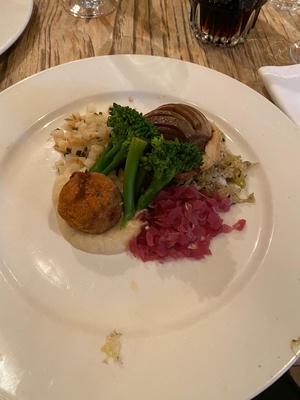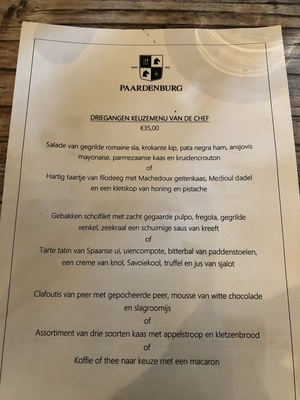 Mm
at 19 September 2020
Verified
---
Voor en hoofdgerecht uitstekend ,het nagerecht niet geslaagd
Hans mouwes
at 18 September 2020
Verified
Amstelzijde 55 1184 TZ Amstelveen
About Paardenburg
Paardenburg, located in beautiful Amstelveen, is the perfect place to enjoy. To this day, this famous and historic restaurant is the place to get away from the hectic pace of the city and to enjoy the great gastronomy directly on the Amstel.
The menu consists of fantastic French classics, combined with modern, fresh dishes of only the best quality. The Paardenburg team is very passionate and strives for the best every day.
Reserve a table
Reserve a table