Restaurant Week

3-course Michelin dinner

€42.50
During the National Restaurant Week, top restaurants offer a fantastic and also a very affordable surprise menu. An offer you don't want to miss!

Tante Koosje* has been selected as one of the top participating restaurants.

Would you like to enjoy the 3-course Michelin dinner at Tante Koosje* for only €42.50?
Book your table now!
Please note. Seats are limited. Online reservations are mandatory.

Are there any dietary requirements? Please mention this on the reservation form so the restaurant can take this into account.
Reserve a table
Reserve a table
What people say of Tante Koosje*
Write a review
---
"Heerlijk genieten"
Heerlijke combinaties. Goede ambiance. Top bijpassend wijnarrangement.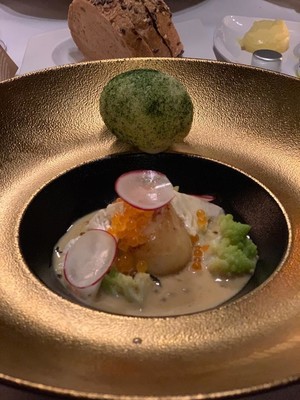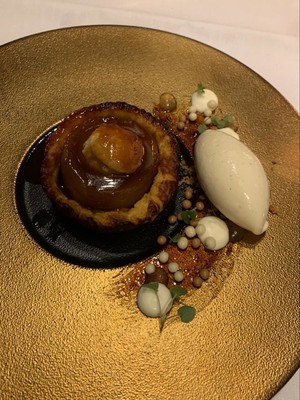 ---
"Het was heerlijk."
Het was heerlijk.
Astrid Tijhof
at 15 December 2019
Verified
---
"Verwennerij"
Behalve fantastisch eten met verrassende amuses is ook de zorgzaamheid noemenswaardig. Ga zitten, leun achterover en geniet. De medewerkers van Tante Koosje zorgen overal voor.
Hanny Roelofsen
at 11 December 2019
Verified
---
wij hebben werkelijk heel lekker en verfijnd gegeten; we genoten!
ida van der Feltz
at 07 December 2019
Verified
---
"Heerlijk - hoog niveau - verwennerij!"
Heerlijk verwend. Geweldig verwend. Enige tip: kijk eens naar de wijnen die per glas aangeboden worden, ik denk dat dat een niveau beter kan en mag zijn.
Cas
at 06 December 2019
Verified
Kerkstraat 1 3632 EL Loenen aan de Vecht
About Tante Koosje*
Restaurant Tante Koosje * is located in the heart of the picturesque village of Loenen aan de Vecht. The special restaurant is located on the square in the shadow of the church. A combination of the nostalgic atmosphere, amazing cuisine, and affordable prices is what makes Restaurant Tante Koosje * so popular. The wine list is one of the most beautiful and extensive wine lists in the Netherlands. The dishes at Restaurant Tante Koosje * are prepared with honest and delicious products. Come enjoy the nostalgic atmosphere and the culinary experience!
Reserve a table
Reserve a table