Biologisch restaurant Aan Sjuuteeänjd
3 course Chef's dinner
Restaurant Week

3 course Chef's dinner

€31.50
During the National Restaurant Week, top restaurants offer a fantastic and also a very affordable surprise menu. An offer you don't want to miss!

Based on reviews Biologisch restaurant Aan Sjuuteeänjd has been selected as one of the top participating restaurants.

Would you like to enjoy the 3 course Chef's dinner at Biologisch restaurant Aan Sjuuteeänjd for only €31.50?
Book your table now!
Please note. Seats are limited. Online reservations are mandatory.

Are there any dietary requirements? Please mention this on the reservation form so the restaurant can take this into account.
Reserve a table
Reserve a table
What 10 people say about Biologisch restaurant Aan Sjuuteeänjd
Write a review
---
"Een van onze favorieten ...!!!"
We hebben genoten.De smaakpapillen zijn weer verwend. Dankjewel kok en bediening.
Absoluut voor herhaling vatbaar 😊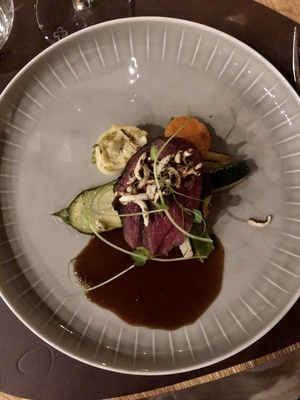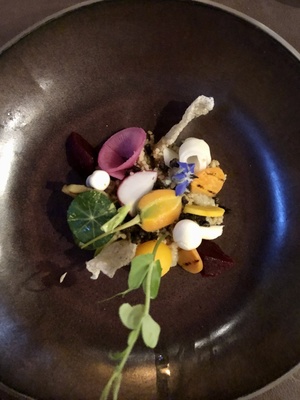 Hilde
at 19 September 2020
Verified
---
"Uitstekend!"
We hebben een zeer gezellige avond gehad. Prima eten en de eigenaresse neemt de tijd voor je, ondanks dat ze de bediening helemaal alleen deed. Een avondje uit eten zoals het bedoeld is!
Lars
at 18 September 2020
Verified
---
Met 3 vrienden gegeten. Vooraf heerlijk glaasje Limburgse bubbel. Zowel het eten als de wijn waren fantastisch. Gezellige ambiance en supervriendelijke bediening door de gastvrouw en de zoon des huizes. Dit restaurant is echt een herhaling waard.
Marcel
at 17 September 2020
---
"Bijzonder biologisch! "
Bijzonder veel aandacht voor groente, vegetarische gerechten zijn echt een belevenis, mooie afgestemde wijnen en zeer prettige bediening.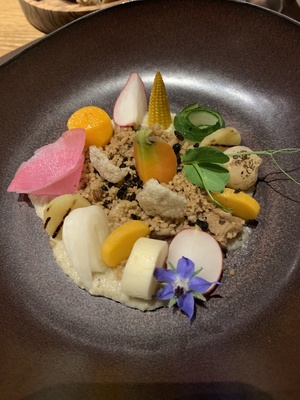 Iz
at 12 September 2020
Verified
---
"Super gezellig en heerlijk eten!"
We werden gastvrij ontvangen, vriendelijk personeel in een mooie ambiance. Het aperitief was heerlijk, we hadden 'n viergangen menu, dat keurig netjes werd uitgelegd wat er op ons bord lag. Huiselijke sfeer, we hebben genoten!
Resi Buijs
at 11 September 2020
Verified
Dorpstraat 74 6365 BH Schinnen
About Biologisch restaurant Aan Sjuuteeänjd
Biologisch restaurant Aan Sjuuteeänjd is an organic restaurant in Schinnen. Quality, taste and a friendly atmosphere that is what the restaurant is all about.
They mainly cook with as many local products as possible in an organic way. The restaurant has a great love for everything that has been made in an honest and traditional way. This allows the story behind the products to be told. In addition, products from our own garden are also used. The Chef likes to come to the vegetable garden to find peace and creativity. The vegetable garden produces beautiful products that provide special flavors within the dishes.
The Chef prefers regional Limburg dishes in combination with French and Italian cuisine. The taste is determined by a traditional kitchen, to which the rhythm of the seasons is aligned. The products and flavors that are rich in Limburg are being restored here.
Be surprised by the traditional dishes of Biologisch restaurant Aan Sjuuteeänjd.
Reserve a table
Reserve a table