Restaurant Week

3-gangen Chef's diner

€ 29,75
Tijdens de Diningcity Restaurant Week bieden restaurants een geweldig en bovendien zeer voordelig verrassingsmenu aan. Een aanbieding die je niet wilt missen!
Restaurant Herbs Garden is op basis van reviews geselecteerd als een van de deelnemende restaurants.
Wil jij lekker genieten van het 3-gangen Chef's diner bij restaurant Herbs Garden voor maar € 29,75? Reserveer dan nu!
Let op! Wegens de huidige maatregelen is het aantal Restaurant Week tafels beperkt. Reserveer dus op tijd.
Heb je dieetwensen? Op het reserveringsformulier kun je jouw verzoeken aangeven zodat het restaurant daar rekening mee kan houden.
Reserveer een tafel
Reserveer een tafel
Wat 9 mensen zeggen over Herbs Garden
Schrijf een review
---
Het weekmenu had interessante gerechten. De reguliere menukaart had wat meer doorsnee. weekmenu was echt lekker. Restaurant zag er leuk uit, maar miste toch wat sfeer. Bediening vriendelijk, maar moesten regelmatig om aandacht vrsgen.
Maria
op 20 september 2020
Geverifiëerd
---
"Very disappointing "
Canteen food and really bad service. I will not go again
JA
op 17 september 2020
Geverifiëerd
---
Cool new place in Ijburg - delicious food, friendly staff and great atmosphere next to the waterfront. Top!
Lara
op 14 september 2020
Geverifiëerd
---
Very nice setting. Small to medium portions but well presented and tasty. Welcoming service as well!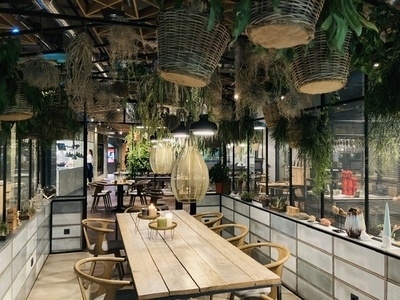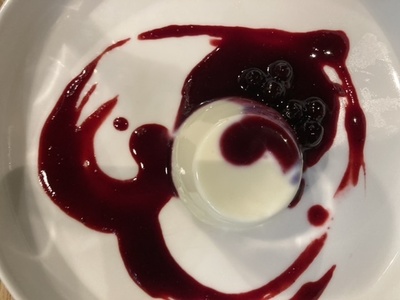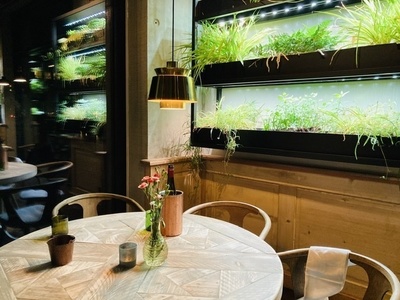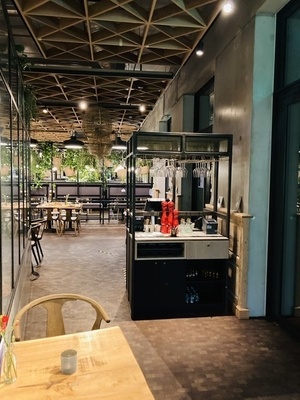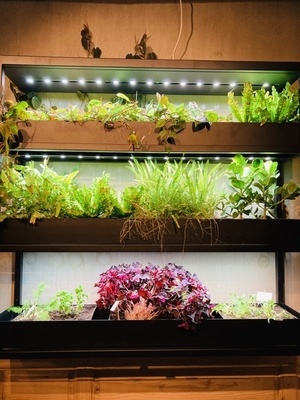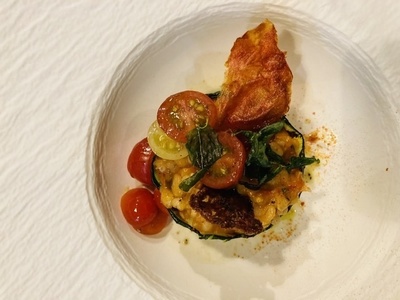 AM
op 06 september 2020
Geverifiëerd
---
"Good food, nice place"
We had some nice dishes. Especially the turbot was a highlight. For the rest friendly service.
Lars Janssen
op 05 september 2020
Geverifiëerd
Bert Haanstrakade 1074 1087 HJ Amsterdam
Over Herbs Garden
Herbs Garden, het Four Elements Hotel restaurant, staat geheel in het teken van duurzaamheid en gebruik van producten van Nederlandse bodem. Chef Herb van Drongelen werkt elke dag met trots om gerechten te creëren die niet alleen duurzaam zijn, maak ook prachtig en smaakvol zijn.
Reserveer een tafel
Reserveer een tafel